Kumo markets is an online trading platform that claims to be founded by experts traders. Located at First Floor,
Building James Street, Kingstown. Kumomarkets offer forex CFDs and cryptocurrency trading services. However recently established with 1,000 active user. That sounds nice about the broker, but are we sure of this broker? Well in this kumomarkets review, you will find out the truth.
We recently published on hot forex broker, try check it out.
Domain overview
Kumomarkets.com is a domain with the registration date 2020-02-08. The website have a nice design that will make it hard for people to differentiate between good and evil. However we all know that the broker is not legit, but if you don't know I'm telling you. This a domain registered by godaddy.com. However the server is ns47.domaincontrol.com, ns48.domaincontrol.com. But the people using this website for financial services, we don't know yet.
Account Types
Kumomarkets offer multiple account types to traders with zero commission. However all these accounts are specified to suit investors.
Standard Account: This is smallest account size from kumomarkets broker. The minimum deposit is $100 while the spread starts from 2 pips. However the max lot size on this account is 6, minimum trade volume size is 0.01. There's a max leverage up to 1:500 with EA/Bots/Scalping allowed.
ECN Advanced: This account type is most popular, it comes with zero spread. There's a commission up to $12 per side, and max lot size 100. The minimum deposit for this account is $1000, minimum trade volume up to 0.01. Max leverage up to 1:200, EA/Bots/Scalping is allowed.
ECN PRO: Most recommended by the broker with minimum deposit of $10,000.
Commission up to $8 per side, max lot size up to 200, minimum trade volume up to 0.01. However, max leverage up to 1:200 and features like /Bots/Scalping is allowed.
ECN CORPORATE: In this account, commission up to $6 per side. Max lot Size 200 and minimum deposit $50.000, the minimum trade is 0.01. More-so its max leverage is 1:200, then EA/Bots/Scalping is equally offered.
Kumomarkets Broker Trading Platform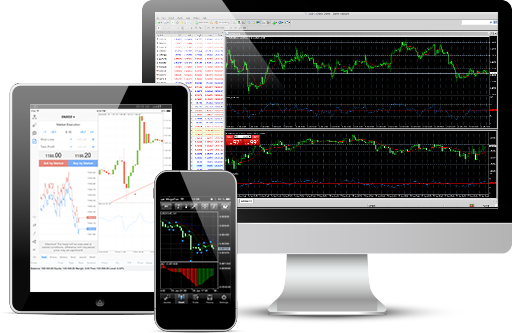 Kumomarkets offer MetaTrader4 trading platform to traders. So if you wish to trade with kumo markets broker, you use mt4. However in the process of our kumomarkets review, we visited the site and opened account.  We tried the demo and it was very fine but knowing what the broker might offer, we couldn't trade with real account.
ATTENTION, CHECK THIS OUT!

Are you looking for a good platform to trade currency? Can you trade in the financial markets. If your answer is yes, then head over to videforex platform.  They offer a reliable forex service,  they are most trusted so far. Not just by name but by service offer offered, however with videforex brokers you can trade on a safe platform.  Customer support is 24/7 while refund is available. Deposit bonus is 100% and trading ideas and concept is available. Why not make the right choice
?
Payment Methods
Kumomarkets broker offer only one payment methods to investors. You can deposit via bitcoin only, this very suspicious as every bitcoin payment cannot be tracked.
However to deposit visit the official website and login, click payment and you will see wallet address to pay.
Customer support
The broker provide customer support to traders via livechat, email, and phone. This is nice but might be available to those who want to invest. So if you want to withdraw, you might find it difficult to get customer support.
Is Kumomarkets Legit?
Is kumomarkets legit or just scam? This broker is relatively new but not clear to us. Therefore in the process of our kumomarkets review, we checked the company, the owner and if they are regulated and legit. However we saw that their effort is just scam you. The broker is not late to obtain regulatory compliance. But our fear is that their account types is bogus and only one payment methods is available.
Kumomarkets broker Conclusion
Finally we will conclude our kumomarkets review by telling you to stay away from this broker. Kumo markets is not legit not regulated not reliable. However, they deserve not your money or investment, please avoid them. We have compared this broker with others good and bad. Another scam like kumo markets is primaryfxmarkets, equally avoid them. Therefore if you actually want to trade successfully with a good broker, start with NSBroker. Read more about other scammers like virtueforex broker.