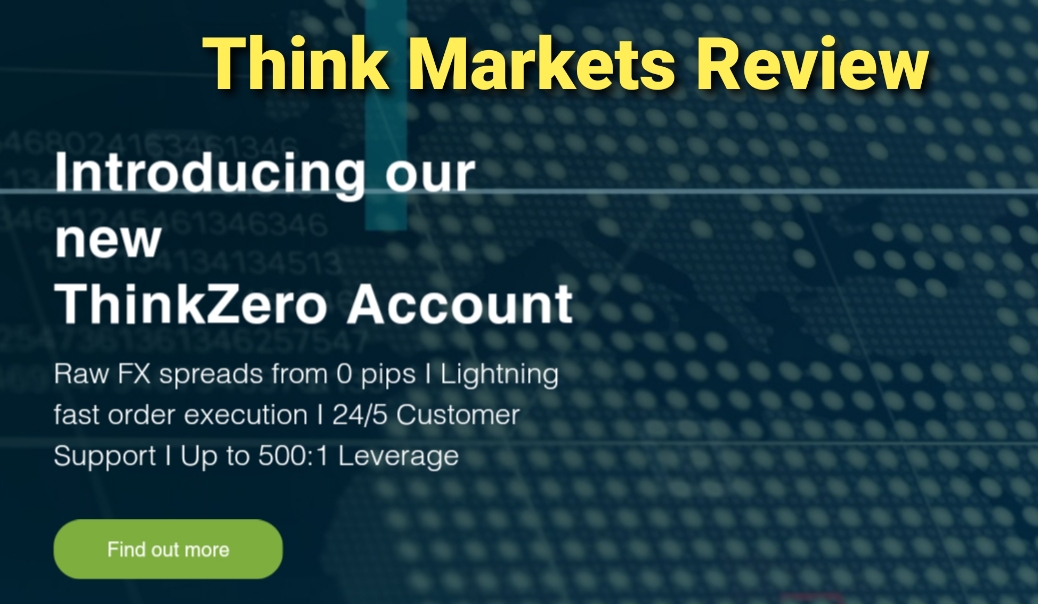 Thinkmarkets review, is thinkmarkets legit or scam: Think markets is a forex,  ETFs, commodities and cryptocurrencies broker. Established in 2010, ThinkMarkets is a premium multi-asset online brokerage firm. The company is operated and managed by think markets limited. Looking at the broker, it's generally good and highly rated by traders due to its platform.
TF Global Markets (UK) Limited is authorised and regulated by the Financial Conduct Authority, FRN 629628. Registered address: 4th Floor, 30 City Road, London EC1Y 2AY. Company number: 09042646. However, think markets holds a regulatory compliance in Australia. More-so, they equally hold a compliance license in south Africa.
Well, like I have said, regulation doesn't guarantee your fund safety. Though to an extent it gives protection from running away with your money. However some  brokers might be regulated but still find other alternatives to scam you with their platform. Now, to avoid all this you need to read review by us and rating by users.
Think Markets Platform
Thinkmarkets offer one of the best trading platform with demo account. However, in process of our thinkmarkets review, we tried the demo before investing. Its simple to say thinkmarkets platform is as good as it's demo. Majorly, they offer mt4, mt5 and thinktrader platform. However all these platform are very similar performance with deferrent features.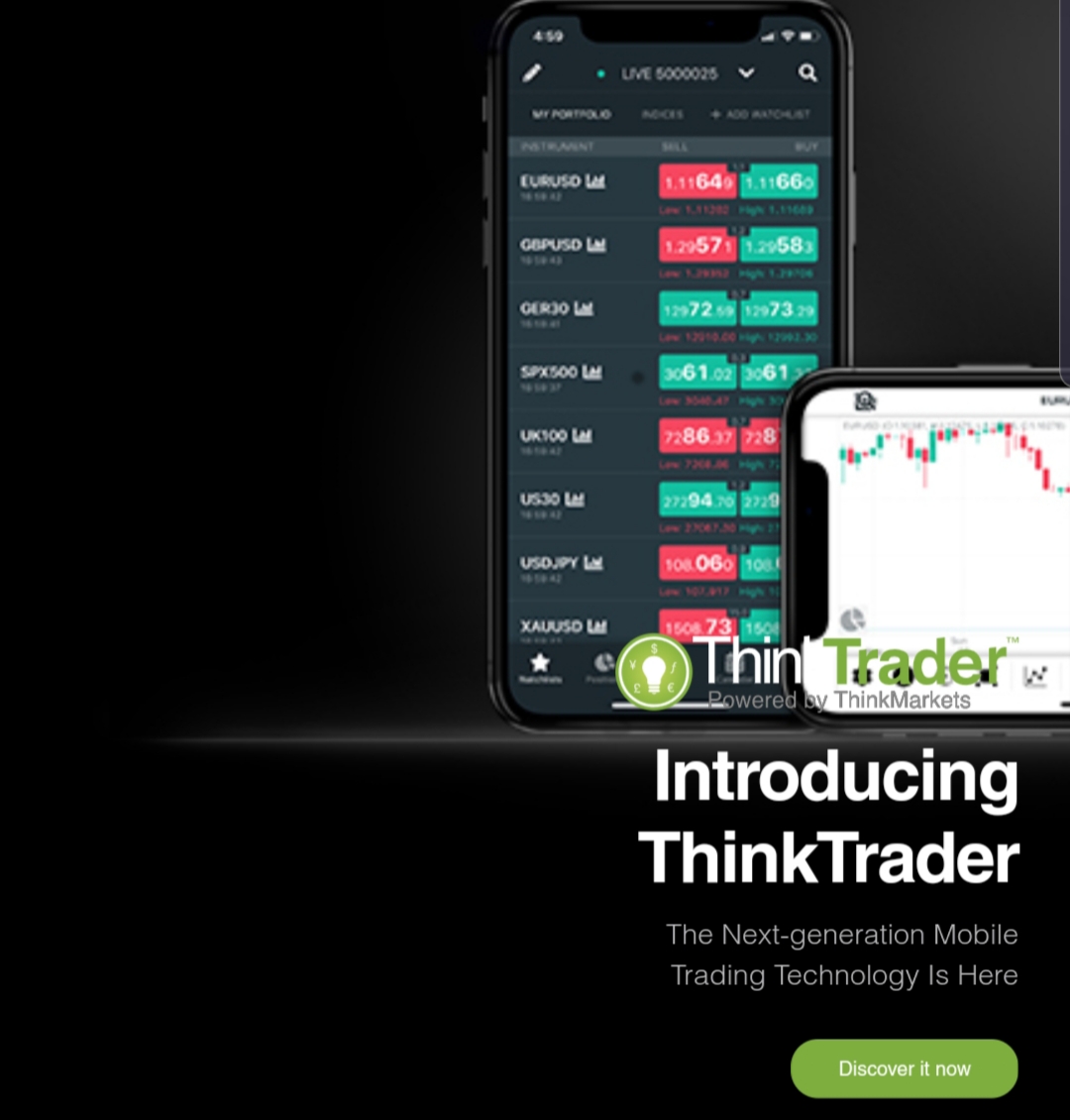 Think Trader Platform
The think trader, is an inbuilt trading platform that allows you to trade on the go. However it comes with over 80 intelligent indicators, 50 drawing tools and 14 chart types. It's enhanced with intuitive interface and  high quality navigation features. Think trade allows you to scan the markets and spot high probability trades with TrendRisk Scanner. You can equally download the app as fast as possible and experience fast result. Think trader is available on android, iOS, tablets and desktop devices.
Think markets MT4
Thinkmarkets allow you to trade on mt4 platform with simple click to create account button. However we all know that MetaTrader software is generally accepted as best. It's one high-end service for ultra-fast trade execution. Trading with think markets via mt4, you in will be able to integrated autochartist with 100+ indicators. I suggest that every beginner, should start with mt4. The reason is because it's easy to manage than mt5.
Mt5 Platform
Thinkmarkets mt5, the broker added mt5 for advanced traders. They offer this this platform with the best practices. Checking the platform, it's built with intuitive interface and well designed buttons. Therefore, traders who already work with mt4 can easily use mt5.
Is Thinkmarkets Legit Or Scam?
Is thinkmarkets legit or scam, when analyzing a broker, we consider so many features to call it a legit broker. However looking at thinkmarkets way of operating, they are very reliable and legit to trade with'. Thinkmarkets is regulated, they offer a competitive trading platform.  Therefore traders can be ahead of others with thinkmarkets available features.
Thinkmarkets Review On Account Types
Think markets broker offer up to 3 trading account types to traders. This gives investors option to make choin and according to their wallet.  Therefore if you are looking to choose from the account types available you can choose standard account, zero account and other account like Islamic account and joint account.
Product Spreads
The standard account offer forex spreads from 0.4 pips,
Average FX spreads1.2 pips
Metals From 25 cents
No Commission
CFDs From 0.4 points
Trading Conditions
Minimum operating balance is 0
Lot size1.0 (100k)
Maximum leverage 500:1
Maximum tradeable size 50 Lots
Minimum stop-loss/take profit levels None
Server locations LD5 & HK4
Trading Services
There's 24/6 Live Supporticon and FREE VPS service. No AutoChartisticon, No Account manager.
Think Zero Account
Forex spreads From 0 pips
Average FX spreads 0.1 pips
Metals is 8 cents
Commission is $3.5 per side (100,000)
CFDsFrom 0.4 points (No commission)
Thinkmarkets Trading Condition
Thinkmarkets Minimum operating balance 500
Lot size 1.0 (100k)
Maximum leverage 500:1
Maximum tradeable size 100 Lots
(XAUUSDx & XAGUSDx remain at 10)
Minimum stop-loss/take profit levelsNone
Server locations LD5 & HK4
Platforms comes with 24/6 Live Support
FREE VPS service. AutoChartisticon with account manager is equally provided.
Thinkmarkets provide Islamic account and joint account as well. Therefore, if you are from moslem regions,  you can still open account.
Customer support
Think Markets offer it's traders best customer support service. However it come as livechat, email, and phone calls. The customer support is 24/7, their suport agent are friendly. While there are video tutorials on how to start as a beginner. More-so, thinkmarkets support equally come in over 100 languages.
Application Procedure
To start trading at think markets platform  you need to apply for an account and wait for approval. With few hours or day during weekends, they will call you. However before you apply for trading account, get your verification details ready. Get your passport or national ID CARDS for verification. To verify your address, get your utility bills or bank statements ready.
Then you will apply, submit the above detail for verification and wait until it's approved. They may ask you questions about your trading experience and investment plan. Apply now
Payment And Withdrawal Methods
Thinkmarkets offer multiple payment methods up to 5 to traders. You can deposit via zpay, directa24, Master/visa card and neteller. Some these payment methods allow you to pay directly with your local currency. However in the process of think markets review, we noticed that they consider security very important. Therefore using the platform, it simply means that your transactions and datas are highly secured.
Trading Tools
Win the process of our thinkmarkets review, we noticed  that with them, you Get relevant and important statistical information about the financial asset you are trading in real time. See what price levels the big orders are waiting to be executed, once the targeted price levels are reached.
Think Markets Review Conclusion
Finally we will conclude our think markets review by strongly recommending them.
Think markets broker is good for beginners and advanced traders. They are well regulated by major regulatory agencies. Thinkmarkets have a reputation, they have served thousands of traders. However the customer support service is very efficient and work 24/5. Though they have grown large but still pamper every single investor. Unlike globalspotfx, think will give you the best forex platform.
Visit think markets broker now